8 months ago
The actual tour is over. From the planned 3300km I could drive 3100km (to Alta). Unfortunately my bike had been damaged 250km further south, so it was not possible to continue (the last 200km I drove with a rental car and reached the North Cape on 18.6.).
It was nevertheless a bicycle tour of 3100km and 17200 m altitude, 24 days without interruption (daily average 130km). The most important however is that by so many supporters now already nearly 5500 euro have come together and already now nearly 41 bicycles can be financed by donations (and perhaps in the next days still the remaining 9 bicycles come in addition :-)).
10 months ago
Thanks to Peter (fix sponsoring) and Douglas (km sponsoring) we are not at 20.9 bikes or 41,7 - keep it rolling :-)
10 months ago
Thanks to Lee and additional km sponsors, we are now at a fix amount of 1009 and a km sponsoring of 45 cents (which adds a potential amount of 1485 Euro). This equals 37% of the target (or 18,6 bikes).
11 months ago
Wohoo - here an update on the KM sponsoring - the current amount is 15 cents. This adds 495 Euro to the current 984 Euro - in total 22% (11 bikes) of the target.
11 months ago
Thanks to Melanie's Donation and the first km sponsorship accepted by Linda, we now reached the 1000€ (assuming that I manage at least 320 km - which is VERY likely :-)). So a big Thank you to Melanie and Linda!!
11 months ago
@ Dominik - nicht nur Bilder - ich hab auch ne GoPro und ne Drone dabei - es gibt also auch Filme :-) (bzw. einen Film)
11 months ago
Danke Ulrike - schon über 6 bikes finanziert - 6 glückliche Schulkinder!!
11 months ago
Elenor, Kate and Dominik - thank you so much for your great donation!!!
11 months ago
the first bikes made it - thank you Clemens, Sara and Antonella!!!
11 months ago
Watch the campaign trailer
Older updates
---
Why Bicycles for Education
Friends,
I am supporting World Bicycle Relief, an organization providing access to independence and livelihood through The Power of Bicycles, with a personal fundraiser. The money raised through my fundraiser helps to provide specially designed, locally assembled bicycles to students in rural Africa; connecting them with education, healthcare, and economic opportunities.

To make this a challenge also for me, I plan to run a bike tour to the North Cape in parallel (3300 km). Instead of donating a fixed amount of money, you can also donate a km sponsorship. The amounts of cents you donate are, multiplicated by the number of kilometers I ride in 4 weeks from May to June. If you want to go this way, just let me know how much you want to invest and I get back to you after the tour.

You can see the progress of the tour here: https://www.polarsteps.com/AxelLuther/1617646-on-purpose-north-cape-tour-2019

What are you waiting for? Let's get rolling
---
Bicycles for Education
By providing bicycles to children, especially girls, you can empower them with knowledge and ultimately, change the course of their lives.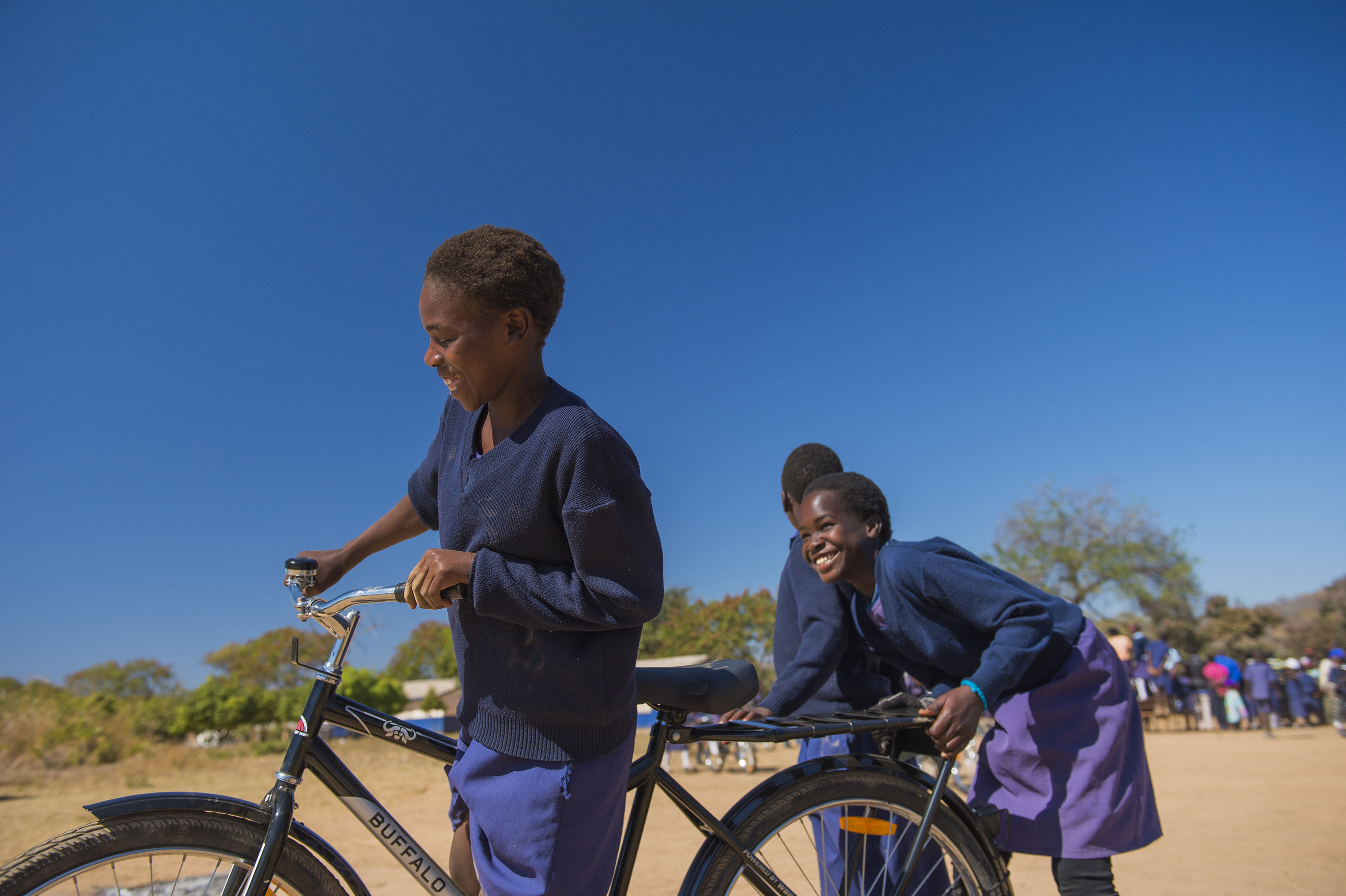 Read more
---