18 days ago
Hi myLady Annette, I truly thank you very much for your donation and your fantastic support over all these weeks when I jumped on the bike early and finished late, bothering you with noise and smell of burning lycra :) Love you!
Older updates
---
Why Bicycles for Education
Ich werde den Mount Everest mit dem Fahrrad erklettern - und ich brauche euch dafür.

Ihr fragt euch sicher, warum ich das mache.

Ich fahre gerne Fahrrad; Rennrad, Mountainbike, Enduro oder auf der Bahn und ich habe immer gedacht, ich trainiere strukturiert und hart genug, bis ich vor ein paar Jahren die Jungs von World Bicycle Relief (WBR) auf Zwift kennengelernt habe. Sie waren von Anfang an dabei, haben Gruppenfahrten und Rennen organisiert und verschiedene Trainingsformate entwickelt, und sie haben Spenden für WBR gesammelt. Ich muss zugeben, dass ich seitdem ich mit den Jungs Rennen fahre, noch nie so hart trainiert habe. Aber ich hatte auch noch nie so viel Spaß bei der Schinderei - und das obwohl ich allein auf meinem Bike auf der Rolle sitze und auf den Computer starre. Und der Teamgeist ist einzigartig. Wenn die Jungs für Spenden gefahren sind habe ich sie wenn möglich eine Zeit begleitet, ihnen Windschatten gegeben und natürlich gespendet. Jetzt ist es an der Zeit, dass
---
Bicycles for Education
By providing bicycles to children, especially girls, you can empower them with knowledge and ultimately, change the course of their lives.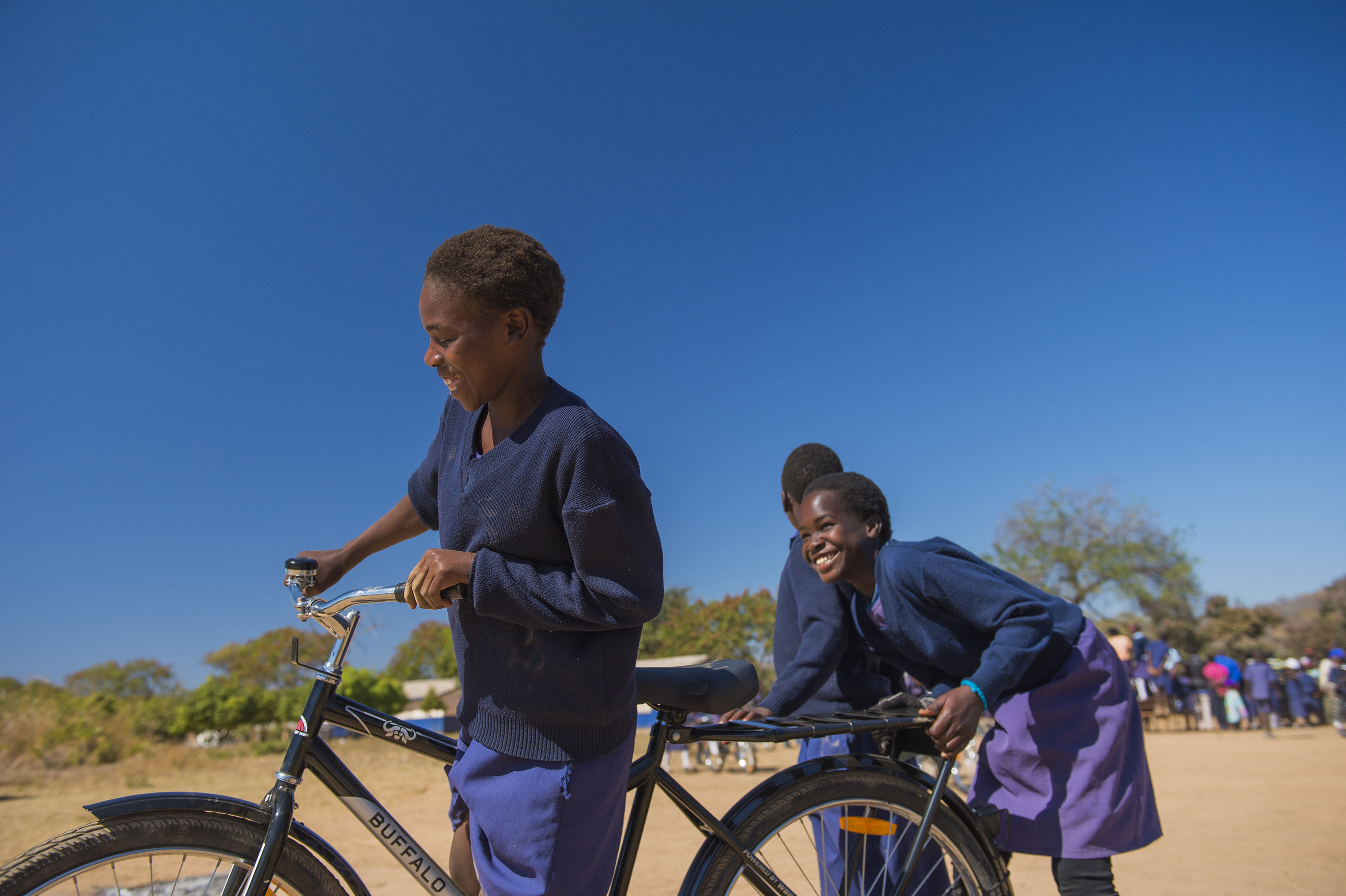 Read more
---