a month ago
Ein anonymer Großspender aus den USA legt eine Schippe oben drauf!

Eure Spenden ab 15 € werden bis zum 24. Dezember verdoppelt und erzielen damit die doppelte Wirkung.
---
Why Bicycles for Education
Liebe MTB-Newsler,

dieses Jahr laden wir Euch zum fünften Mal ein, gemeinsam mit uns von MTB-news wieder richtig etwas zu bewegen: mit Fahrrädern! Am 1. Dezember startet wieder unsere große Adventsverlosung für World Bicycle Relief (WBR).
Unser Ziel: wir wollen so viele Schulkinder wie möglich im ländlichen Afrika mit Fahrrädern mobil machen!

WIE FUNKTIONIERT'S?
Mit einer Spende von mindestens 10 EUR über diese Seite landet Ihr im Gewinn-Pool für die nächste Verlosung. Jeden Adventssonntag ziehen wir neue Gewinner*innen unter denjenigen, die in der vorangegangenen Woche gespendet haben. Natürlich dürft Ihr gerne höhere Beträge spenden ; ) Im letzten Jahr haben wir gemeinsam 80.000 EUR zusammenbekommen - schaffen wir das nochmal?!

NEUE WOCHE, NEUE SPENDEN, NEUE GEWINNE!

Wenn Ihr mehr über WBR erfahren wollt, dann lest unseren Artikel auf mtb-news.de. Wir unterstützen WBR, weil wir die Leidenschaft zum Rad teilen und vor allem an ihre Arbeit glauben. Mit 134 EUR finanzieren wir gemeinsam ein Buffalo-Fahrrad für den Zugang zu Bildung.

DANKE UND VIEL GLÜCK!
---
Bicycles for Education
By providing bicycles to children, especially girls, you can empower them with knowledge and ultimately, change the course of their lives.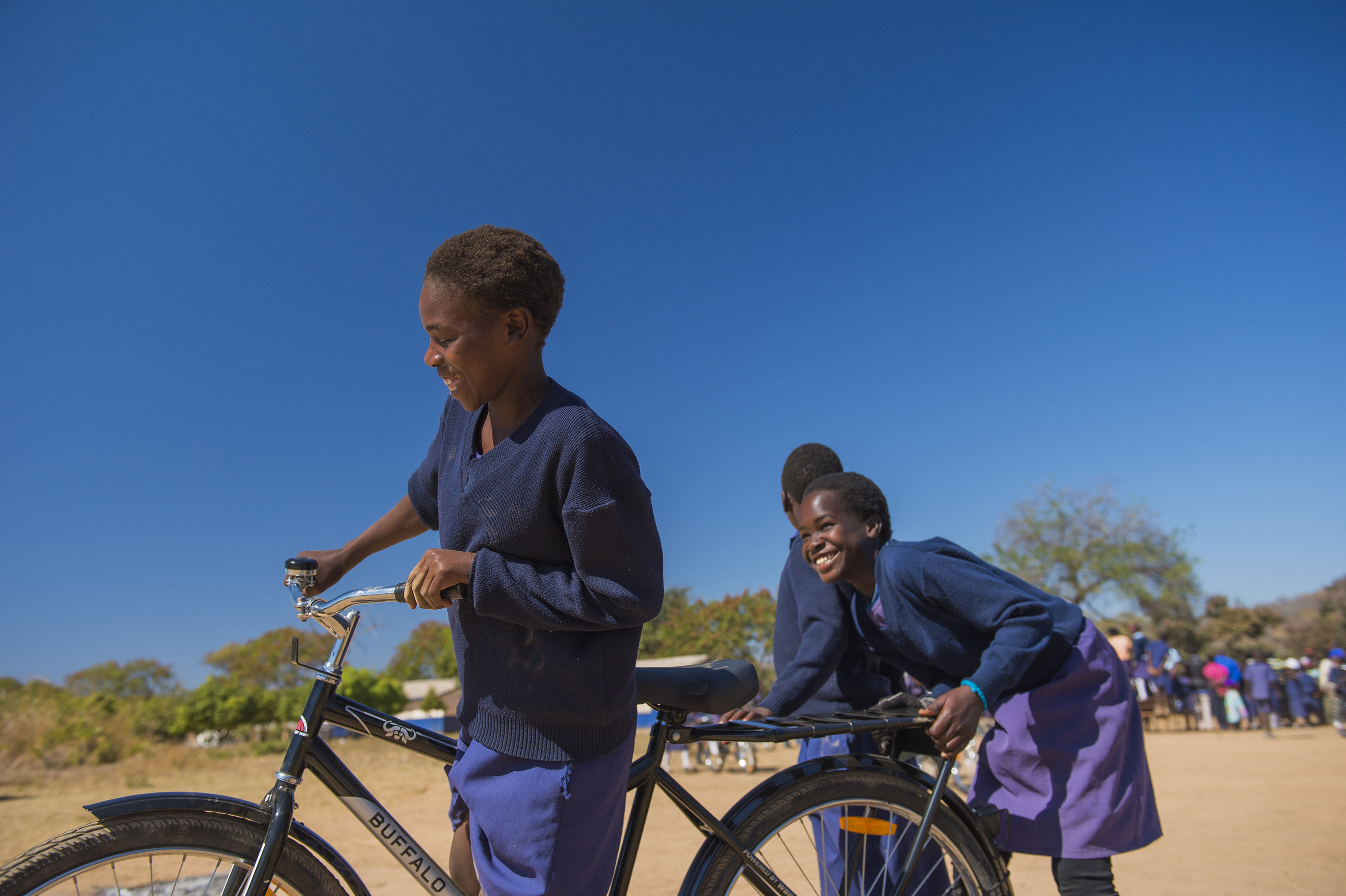 Read more
---