---
Why Bicycles for Education
Cycling is a passion that unites us... It brings people together, and makes us aim to become better versions of ourselves.

Throughout the last couple of years, social media has brought forward an amazing feeling of community surrounding cycling. From Twitter madness to full-fletched Discord communities, to meet-ups and Zwift group rides.

These communities offer a great opportunity to give back to people who are less fortunate.

Therefore, we're organising a fundraiser for World Bicycle Relief. All proceeds will help to provide specially designed, locally assembled bicycles to students in rural Africa; connecting them with education, healthcare, and economic opportunities.

World Bicycle Relief is currently working to provide bicycles to students (70% girls), teachers, and educational workers in rural parts of Africa. For 134 EUR, World Bicycle Relief can provide a Buffalo Bicycle to a student in need.

Our aim? At least 10 Buffalo Bikes aiming to better the lives of many.
---
Bicycles for Education
By providing bicycles to children, especially girls, you can empower them with knowledge and ultimately, change the course of their lives.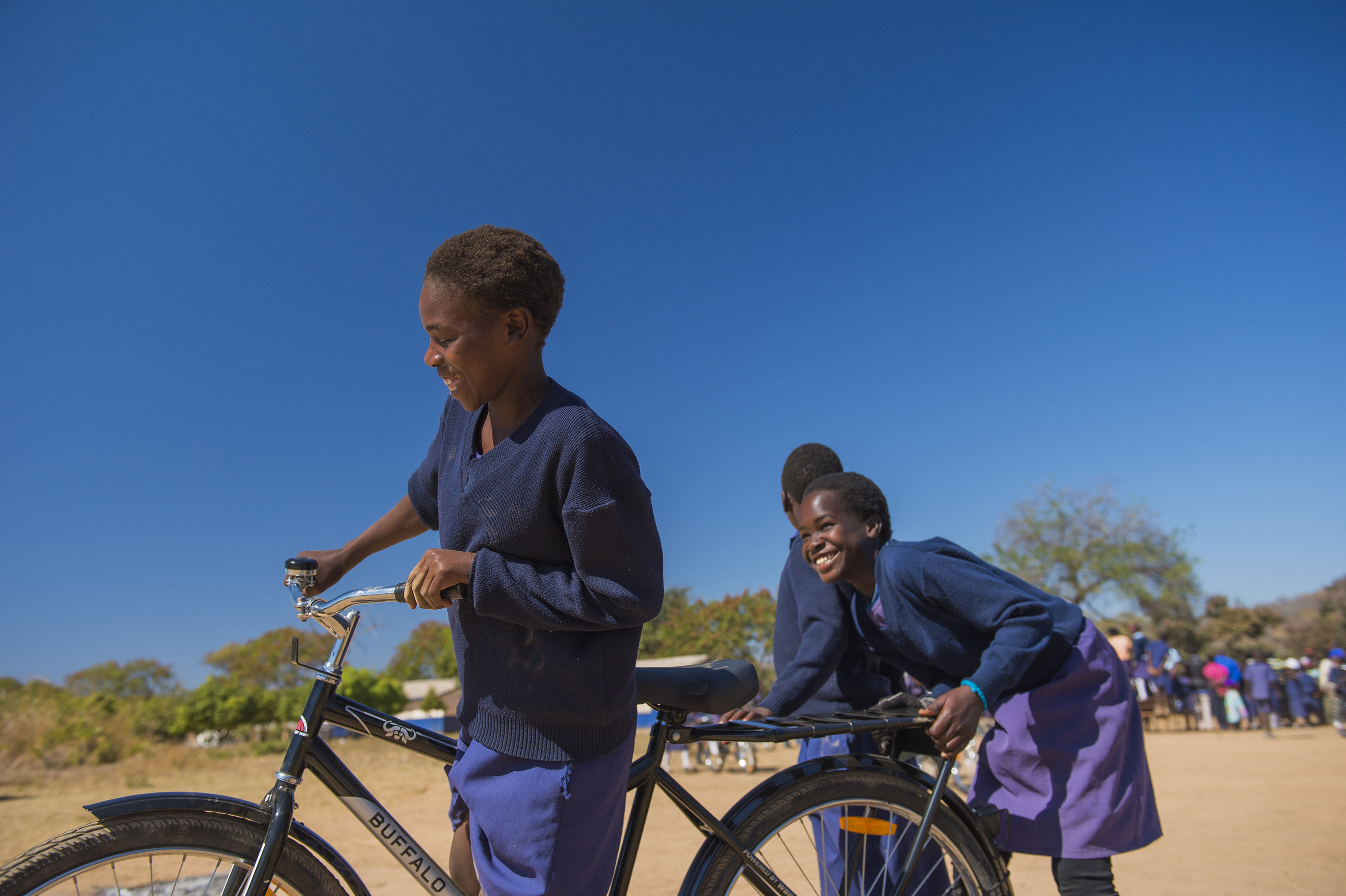 Read more
---