17 days ago
The donation counter continues to rise as it has just exceeded the €5,000 mark thanks to the fantastic donations from Rotaract Bordeaux and Rotaract Thionville Mirabelle.

Le compteur de dons continue de grimper puisqu'il vient de dépasser la barre des 5.000 € grâce aux derniers dons fantastiques du Rotaract de Bordeaux et Rotaract Thionville Mirabelle!

Der Spendenbarometer steigt weiter an und hat dank der jüngsten fantastischen Spenden von Rotaract Bordeaux und Rotaract Thionville Mirabelle die 5.000-Euro-Marke überschritten!

Thank you so much! Merci beaucoup! Herzlichen Dank!
Older updates
---
Why are we campaigning for Bicycles for Education
We believe in the #POWEROFBICYCLES!

Rotary Club Sablé sur Sarthe, Rotaract Thionville and World Bicycle Relief are teaming up to mobilize students through The Power of Bicycles!

Education is essential for ending the cycle of poverty. However, in many rural areas across the globe, children are denied access to a basic education due to the barrier of distance.
WBR builds and distributes Buffalo bicycles in the developing world to students to increase access to education, reduce travel time and improve educational outcomes. While so many of us see biking as a hobby and a fun activity, for students across the world, it provides a new future.

Our goal is to have Rotary clubs commit to raising funds to mobilize a whole school in Zambia. We want to show not only the power of bicycles but the power of community!
Please consider starting a fundraiser or making a donation to help mobilize students and change a life forever.

In addition to the specified payment options, it is also possible to make a classic bank transfer. These are the bank details:
World Bicycle Relief gGmbH
IBAN: DE16793400540658615000
BIC: COBADEFF793
Intended Purpose: Next Generation Ride Challenge

Thank you for believing in The Power of Bicycles!
---
Bicycles for Education
By providing bicycles to children, especially girls, you can empower them with knowledge and ultimately, change the course of their lives.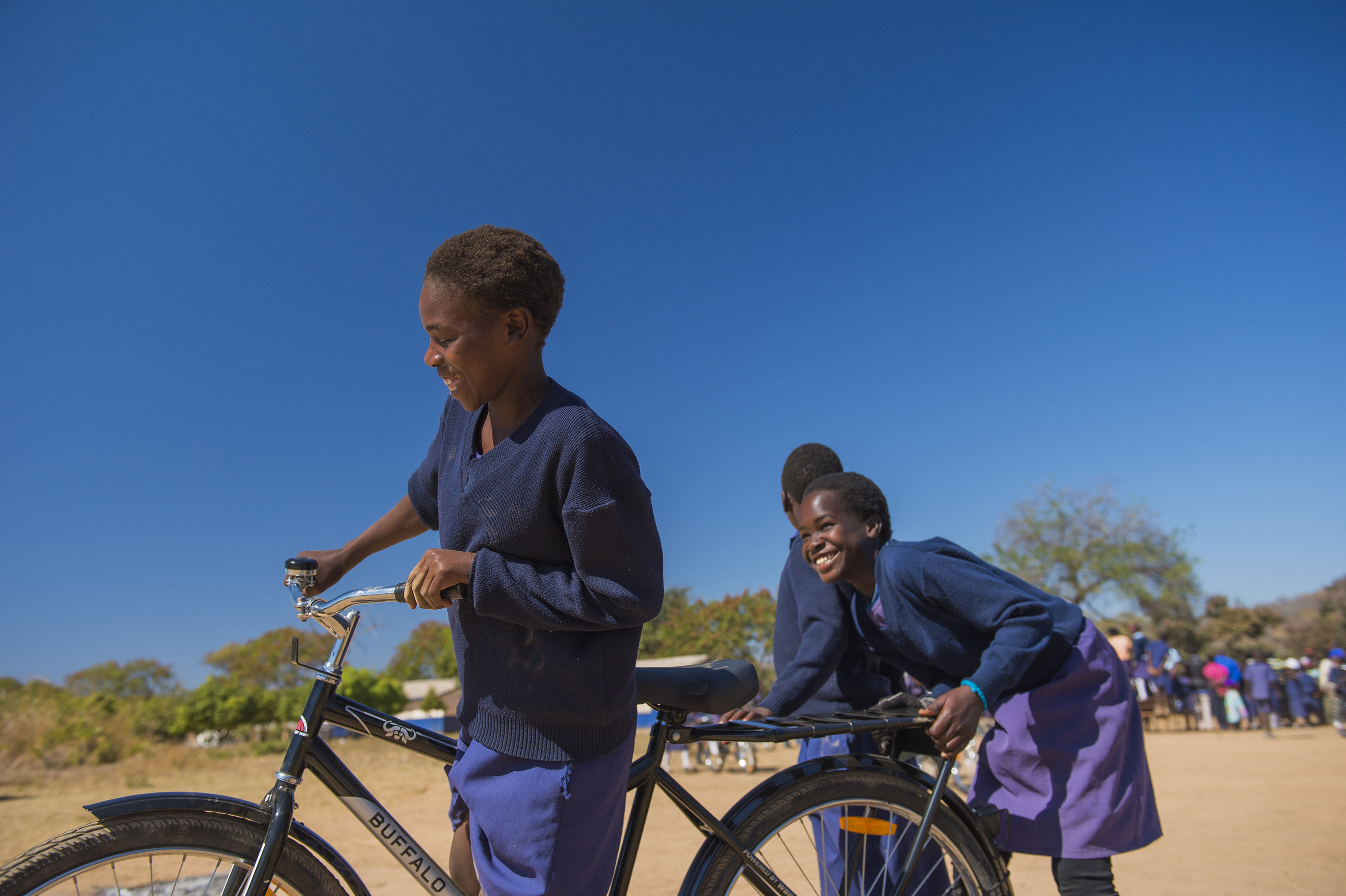 Read more
---