Wir haben unsere Kilometer von der gemeinsamen Ausfahrt am Wochenende nun mit den Einzeltouren aller Teilnehmer aus der Star Finanz, aus dem S-Hub und von weiteren Unterstützern zusammengeschmissen. Das Ergebnis: 2370 Kilometer aus Star Finanz und S-Hub + 1400 Kilometer von "extern" – macht knapp 4000 Kilometer! Die Star Finanz hat nun beschlossen diese Kilometeranzahl mit insgesamt 3000 Euro zu belohnen.:rocket: Den neuen Zwischenstand seht ihr hier auf der Spendenseite – wir machen weiter!
Older updates
---
Why Bicycles for Education
Friends,

I am supporting World Bicycle Relief, an organization providing access to independence and livelihood through The Power of Bicycles, with a personal fundraiser. The money raised through my fundraiser helps to provide specially designed, locally assembled bicycles to students in rural Africa; connecting them with education, healthcare, and economic opportunities.

World Bicycle Relief is currently working to provide bicycles to students (70% girls), teachers, and educational workers in rural parts of Africa. For 134 EUR or 147 CHF, World Bicycle Relief can provide a Buffalo Bicycle to a student in need. Every donation helps.

What are you waiting for? Let's get rolling!
---
Bicycles for Education
By providing bicycles to children, especially girls, you can empower them with knowledge and ultimately, change the course of their lives.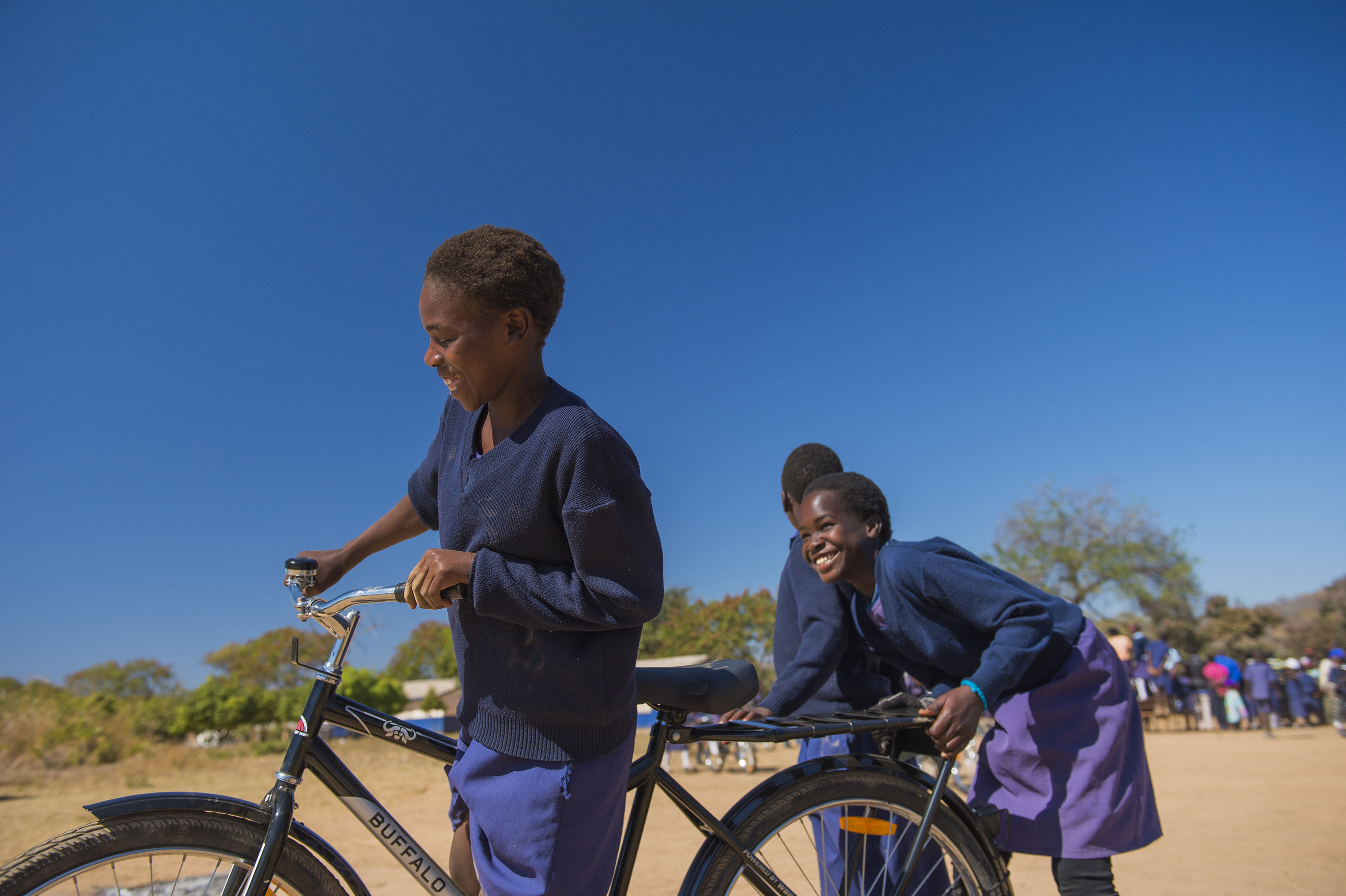 Read more
---