Ms. Miranda's Fifth Grade Class fell in love with the work World Bicycle Relief (WBR) is doing for students in need in different parts of the world. This organization is mobilizing people through The Power of Bicycles. We raised money in September 2020 to purchase one bike for WBR. The organization has been on our hearts & minds throughout this academic year. We have six weeks of school left and we have set a goal of purchasing 21 BIKES for WBR on our graduation day (June 15, 2021)! Why 21 bikes? Because we are the Fifth Grade Graduating Class of 2021. We thought it would be super cool to get the ENTIRE Lower School involved in this project! All classes are being given the opportunity to help raise money! Working together we can meet our goal! No donation is too big or too small. You can donate directly to this campaign page or send a donation in with your child to school. CASH ONLY. NO COINS PLEASE. Please put it in an envelope and write: Your child's name, teacher's name and WBR on the outside! Thank you so much in advance for supporting our service learning project!
---
Why Bicycles for Education
World Bicycle Relief provides bicycles to students, teachers and school volunteers to increase access to education, reduce travel time, and improve educational outcomes.

In rural developing countries, the biggest barrier to education is often getting to school – especially for girls. Our Bicycles for Educational Empowerment Program (BEEP) provides bicycles to students in need. We prioritize 70% of bicycles for girl students, and partner with communities to ensure the long-term sustainability of our bicycle programs. By providing bicycles, you empower students to fulfill their potential and break the cycle of poverty.

Why Bicycles?

Decreased travel times, leaving more time for learning.
Increased attendance and improved performance.
Increased retention of girls in primary and secondary schools.
Improved safety and security of students traveling to and from school.
With a bicycle, academic performance increases up to 59% !!!
---
Bicycles for Education
By providing bicycles to children, especially girls, you can empower them with knowledge and ultimately, change the course of their lives.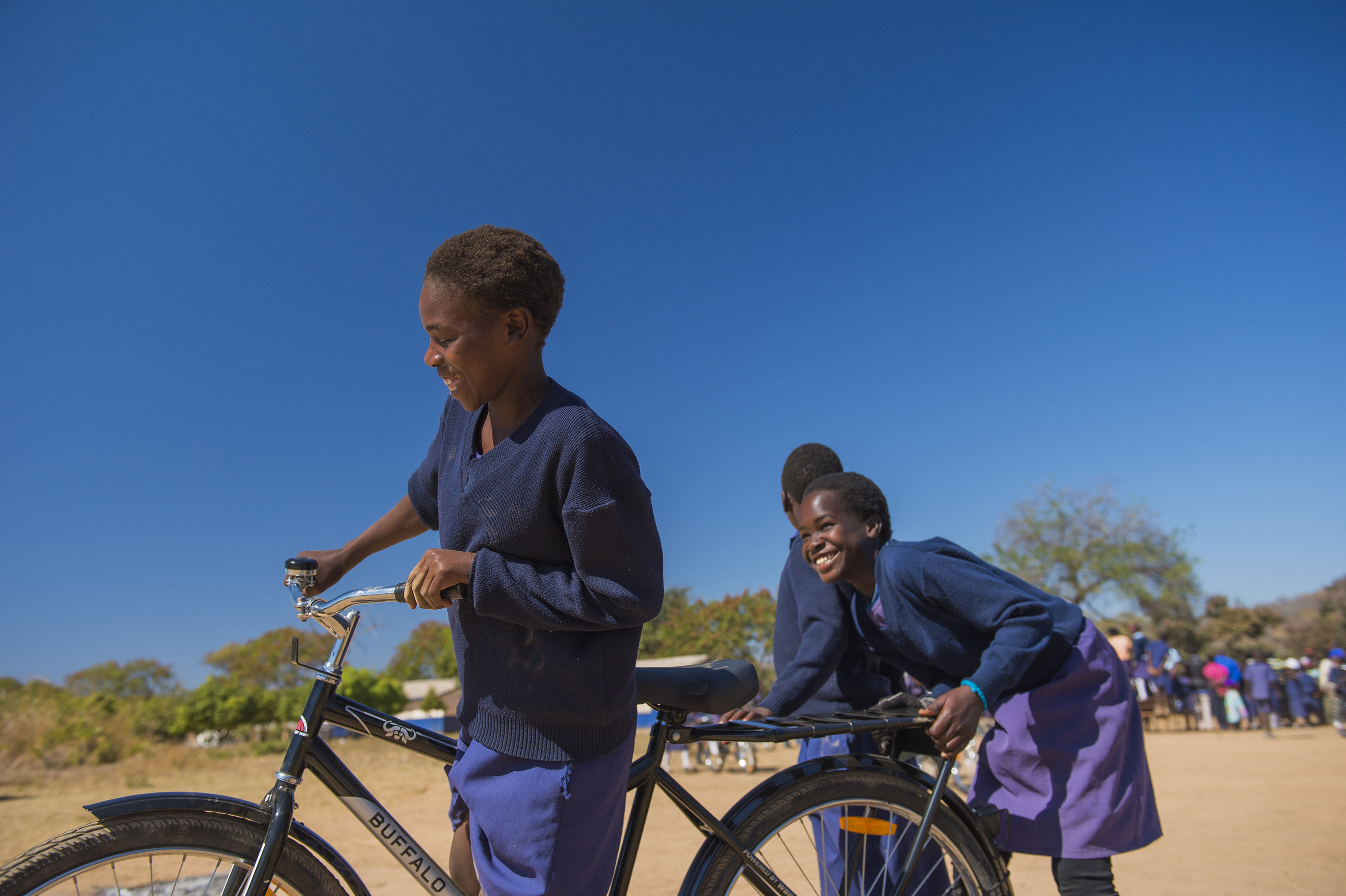 Read more
---