---
Why are we campaigning for Bicycles for Education
Tour de Capital

Capital Group cares deeply about social and sustainable investments.
By investing in only good, sustainable and impactful businesses, we are investing in a better future.

Our Environmental, Social and Governance (ESG) strategy is a global movement to foster longer-term sustainable outcomes which only better our environment and our economies.
We know how even small allocations to charitable causes can make a big difference to the world, which is why our Tour de Capital 2019 is supporting World Bicycle Relief.

World Bicycle Relief (WBR) mobilises people through The Power of Bicycles. By building and distributing specially designed, locally assembled, rugged Buffalo Bicycles to those who are challenged by distance in rural developing countries, they empower people to access the education, healthcare, and economic opportunities that can transform lives.

Join us to help raise awareness of this global non-profit by making a team donation, setting up your own team fundraising page and sharing their webpage with your colleagues and friends.

About WBR
The Need
In rural developing countries, the biggest barrier to education is often the physical act of getting to school. Tasked with many more domestic chores than boys, girls fall behind because of the cultural obstacles they face. In many areas where WBR work, it is common for girls to arrive at school late and tired if they arrive at all.

The Response
By providing bicycles to children, WBR can empower them with knowledge and ultimately, change the course of their lives. Keeping girls in school has been shown to have a multiplier effect that can help break the cycle of poverty.

The Impact
Bicycles represent an enormous leap in productivity and improve access to healthcare, education and economic development opportunities. With a bicycle an individual can travel four times further with five times the load and can save three hours of time for every ten miles travelled. However, the bicycles that are currently available in the sub-Saharan African market are not fit for purpose and cannot cope for long with the demanding terrain.

WBR has developed the Buffalo Bicycle, a simple, durable and easy to maintain bicycle which is far superior to what is currently available in Africa. WBR have implemented programmes for mechanics so that they can ensure that the bikes are well maintained.

World Bicycle Relief's projects have a sustained impact and aim to enable independence and access to livelihoods, rather than aid-dependency. Students are given the bicycles to keep once they have demonstrated sustained good attendance at school over a renewable period until they graduate, thus furnishing them with a valuable tool to access further education, healthcare, jobs and markets once they have completed primary education. The bicycle motivates students to stay in school.
---
Bicycles for Education
By providing bicycles to children, especially girls, you can empower them with knowledge and ultimately, change the course of their lives.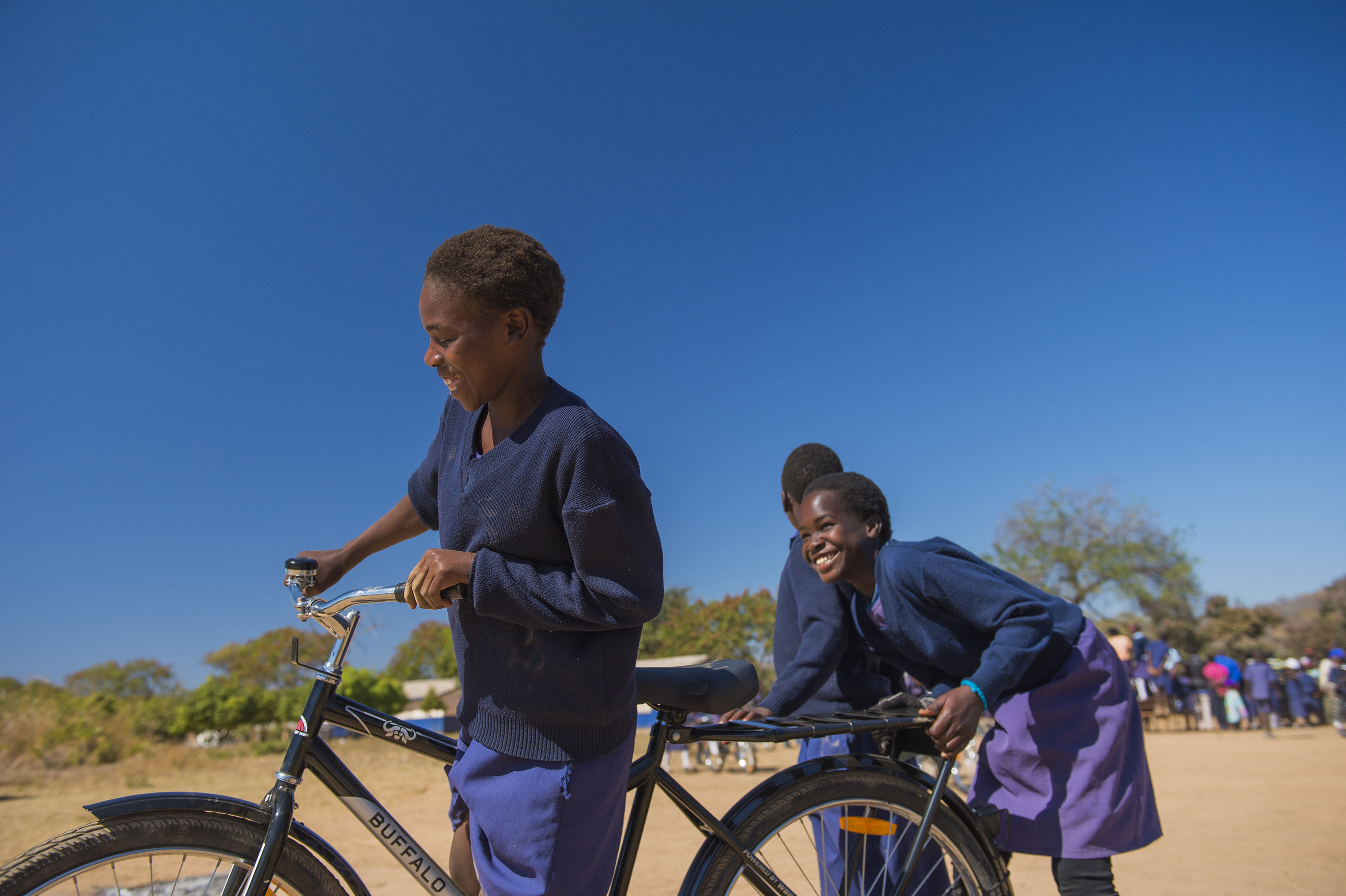 Read more
---